CORE empowers communities by using appropriate, suitable engineering technology called "Do-nou" to maintain rural roads. Do-nou is a Japanese word, referring to Gunny bag in English.
Do-nou technology has four advantages:
1) Durable; road sections repaired using do-nou technology last longer,
2) Labour intensive thus creates employment
3) Uses locally available materials and tools therefore it is cheap
4) It is easy to learn; even semi-skilled artisans can duplicate it elsewhere with minimum supervision.
Our Do-nou training is usually separated into two-part: "Theory Training" and "Practical Training" In the theory training, our Do-nou engineers explain how we can change the impassable road into passable one by applying Do-nou technology, and how we can handle that. Also, trainees learn how to associate labor groups and what they need to register.
In the practical training, the main purpose is to improve road quality so that trainees learn the real process of Do-nou technology, and the residents around the target area can pass the road and it positively affects their livelihood. The procedure of Do-nou technology is shown below
1) Select the target road and mobilize community members.
2) Identify the impassable section of the road, and mobilize community members.
3) Material procurement; Required materials, such as the Do-nou bag (gunny bag), Murrum, and hand lammer should be procured in advance.
4) Bush clearing to apply Do-nou Technology more easily and effectively, the target road should be cleared.
5) Making Do-nou; put suitable soil in a Do-nou bag and tie it properly.
6) Lay and compact Do-nou; Lay the Do-nou systematically on the damaged road and compact them appropriately.
7) Finishing work; spread murram (soil) on top of the Do-nou layer, and compact.
8) Roads become passable again.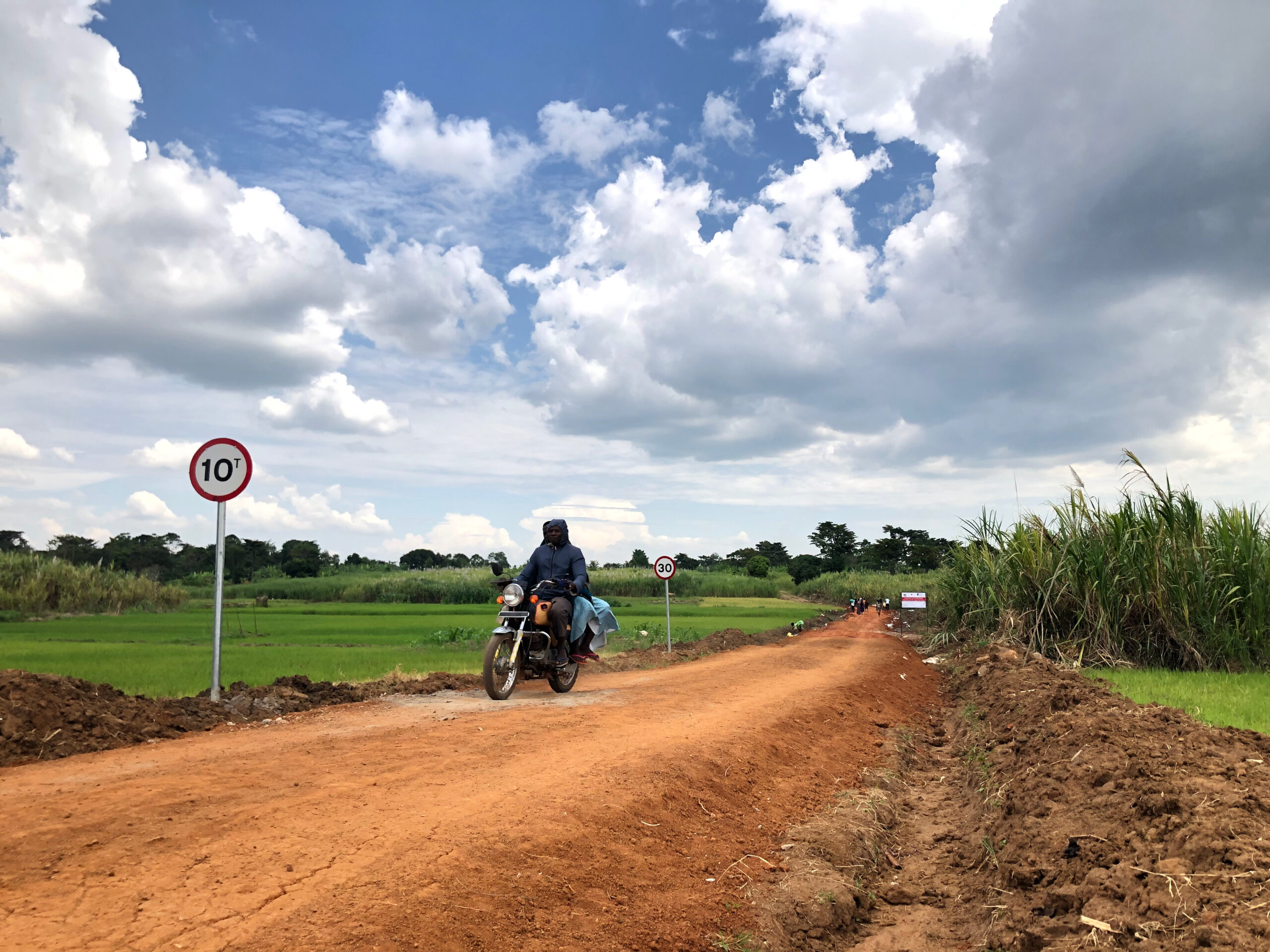 Finished road after applying Do-nou Technology
People can now access social amenities like schools, markets, hospitals. This reform improves the quality of life for the residents in this community which in-turn enhances rapid growth for a long period and contributes to reducing poverty significantly.
including regional and trans border infrastructure, to support economic development and human well-being.
Do-nou technology substantially increases the number of youth and adults who have relevant skills, including technical and vocational skills, for employment and entrepreneurship.
This technology ensures that men and women in communities have access to economic resources as well as access to basic services including financial services.
Benefit of Do-nou to the community
Different stakeholders benefit from access road construction using Do-nou technology.
Empowering youth with vocational skills
Trainees can create groups and get new projects from government.
Improved access to social amenities